With arguments abound for whether or not WordPress is a legitimate content management system (CMS), I stand on the side that it is a legitimate CMS. I didn't once believe this. I felt WordPress had a long time to go. It went from a small, blogging utility on wordpress.com to what it is today (wordpress.org). Now that I've come out and said WordPress is a CMS. Can your business succeed selling WordPress?

Approach WordPress as any enterprise CMS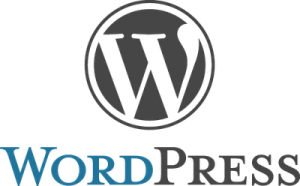 Whether you're going to sell only WordPress development services or mix it into your portfolio, the key is to approach it as any enterprise CMS. Questions you're going to have to answer include:
What is our target audience?
What services (or sub-services) will we provide?
What is our expertise in house? How (or who) do we train?
Are we going to purchase or adopt a framework or build one on our own?
Do we design our themes in house or purchase themes to re-purpose (see child themes)?
What plugins will we adopt or will we develop some of our own?
There are many more, but as you can see some questions are WordPress specific while others you would ask yourself with any CMS solution you plan to sell.
Has anyone made it work?
It's always a little more legitimate when someone is already doing it. The great thing is there are hundreds, maybe thousands, that are already making it work in some way. Here are only a few ways you can provide WordPress services today:
Complete website or blog development
Plugin development
Theme development and design
A local Indianapolis firm, Roundpeg, makes an excellent case for their use of WordPress and how they make it work for them:
Four years ago, we changed our business model. We jumped with both feet into WordPress.  We abandoned all traditional web design products, and we have never looked back.    Wordpress is an ideal platform for a small business websites.  Why?  It allows us to build a robust, professional site which is easy to maintain.  The structure of a WordPress sites presents content in a manner which makes it easy for search engines to identify and index relevant content.
Conclusion
The same concerns you have for any enterprise CMS you have for WordPress. There's a ton of flexibility available to anyone wishing to develop sites using WordPress. While the CMS itself may be free, the time to plan, design, develop, implement and maintain the site is not free. There is a cost to running WordPress that your future clients may need you for.
Are you interested in a WordPress CMS-powered site and don't know where to start? Talk to me, and I'll get you started!