Being a Father is the best job I've ever taken. The joy of watching my kids learn and grow trumps all other accomplishments, and I'm thankful for them.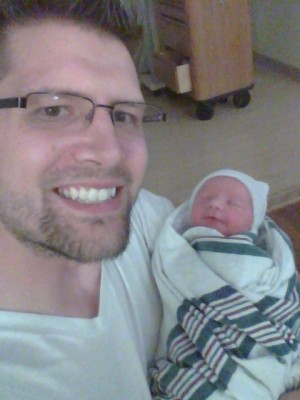 Recently, my wife and I welcomed a baby boy, our third child, into this world. He came a little early, but we like to think he was ready to see us – as we were ready to see him. I write this as he rests in the chair nearby. I changed him, fed him, and talked to him while watching Sportscenter. It was a great early bonding experience.
Happy Father's Day to all Dads out there. You are the glue to your families and kids' lives.