Many Facebook like buttons stopped working today due to some changes internally on how the Like button functions with respect to content restrictions, publishing updates and interactions with users. Many sites using the HTML5 or XFBML methods to share content saw a link labeled as "Error" on their pages. When they clicked on the error, they get a small window that states:
The href URL must be absolute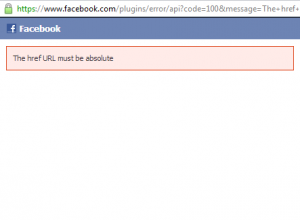 This confused me at first. I thought I was passing an absolute URL. It turns out I was, but I did notice a difference. In my sharing button, I was using the urlencode function.
echo urlencode(get_permalink());
The fix for this is simple, thankfully. Update your code to no longer use the urlencode function.
echo get_permalink();
If you're not using PHP or WordPress, but rather have your share code embedded directly in the HTML, make sure you use the full path of the URL (http://www.yourdomain.com/page).
This should take care of the error message you're seeing.
* Update: Some users that are using the Digg Digg plugin for WordPress are experiencing this issue. I am using Digg Digg without error. If you use a social sharing plugin, please check to see if it is working or if there's an update waiting for you. I would not recommend changing the source code of the plugin.
Are you still having trouble with this update? Share in the comments below, and I'll be happy to help.