Parallels contacted me about their partner portal in 2012. The site was a custom-developed WordPress installation that couldn't scale very well to their growing needs. The partner program provides a variety of information to its partners and makes it easier to communicate with Parallels. This password-protected WordPress portal had a long way to go before I was involved.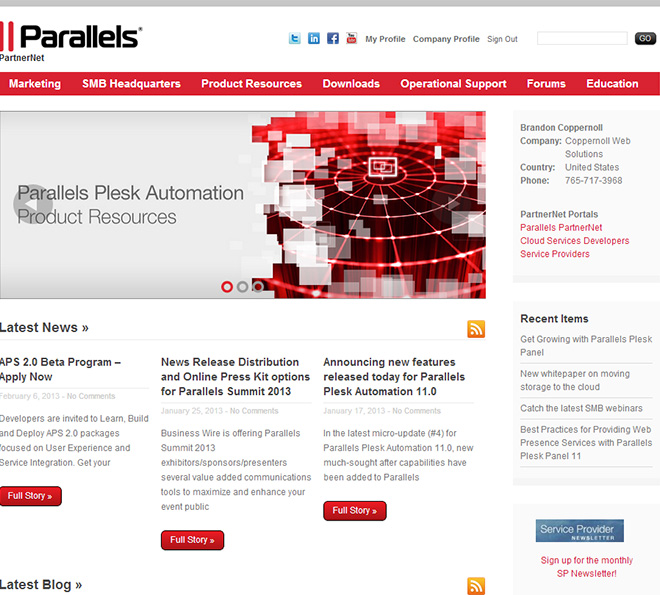 The website was originally developed with a custom theme. As new functionality, and a new theme, was requested, this required a different approach to the website. A functionality plugin was developed to make switching things while retaining functionality simpler. A new theme was purchased, installed, and updated to meet Parallels' business needs. Finally, a new partner audience was introduced to PartnerNet. This required moving the site to a WordPress multisite installation so content could be targeted. The most recent feature of the site also includes the implementation of a download monitor to track who is downloading specific content for sales to follow up.
Here's what Joshua Beil of Parallels had to say about the project:
"Brandon dove into existing code, got himself up to speed, and along with patching and fixing a number of bugs and assisting with fire drills, fundamentally helped to redo the entire site into a new theme that looks truly wonderful. He has been extremely professional, responsive, and easy to work with. I strongly recommend him for your WordPress design and development needs."
Please contact me for more information on website design and development services.