When someone is passionate about a project, it can be infectious. Working on Solid Gold Eats was one of those projects, and constantly looking at pictures of great food doesn't hurt either. Sara was a blast to work with, and this is a website I just knew would find the right path to people's hearts – through their stomachs. This is one food blog you shouldn't pass up.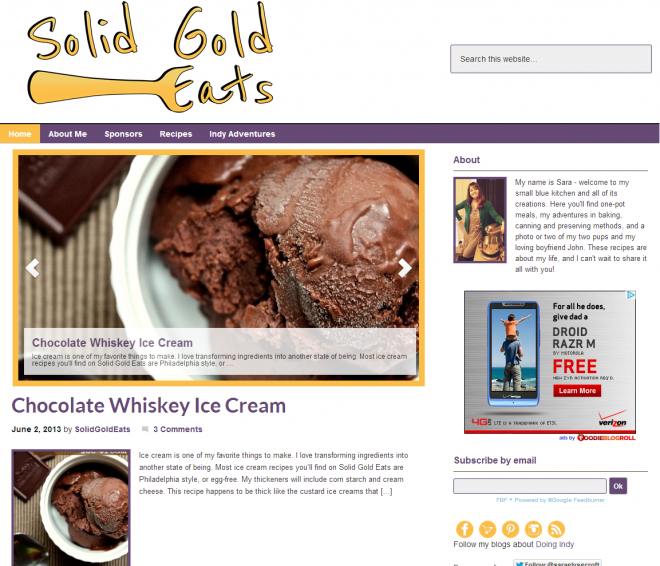 This website was developed using WordPress, and it utilized the Genesis Framework by StudioPress. The site features a responsive theme for mobile devices and the Genesis Slider. The Genesis Slider provides an easy interface to customize the posts that are displayed. A custom social networking plugin was used to feature custom social icons and allow the site administrator complete control in which icons to display and where they link to.
Here's what Sara Croft of Solid Gold Eats had to say about the project:
"My favorite part about working with Brandon is that he kept ME on schedule! There were a few times when I didn't respond promptly, and Brandon kept me on-task so that we finished the project before my deadline."
Please contact me for more information on website design and development services.