Salesforce is targeting a huge competitor, WordPress, which accounts for more than 50% of the market share in content management systems with its cloud-based content management service, site.com. Salesforce believes WordPress has grown to gain market share because it's convenient to adopt, but it's not always suited for the task for marketing websites.

A cloud-based CMS for marketing websites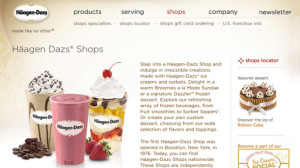 The CMS driving the websites provided by this service is cloud-based with server scalability for incredibly busy websites with high volumes of traffic and bandwidth. Many features found on site.com aren't unlike what you find in many content management systems:
Ability to design the site and content layouts
Social integration
Multi-level user roles and workflows
Flexible database and content
Multimedia handling
The list goes on
The key differentiation with site.com is the seamless integration with the products and services provided by Salesforce already. Internal information provided by other services can be integrated with your content and its behavior to optimize performance. This is a great addition to the product, and businesses linked with Salesforce can benefit greatly from this feature.
The CMS investment
From now until April 30, Salesforce is allowing charter customers to register two publishers and two contributors for the first site at $825 per month. The standard price for a similar package is $1,500 per month, plus $125 per user, and plus $20 per contributor. I've mentioned the question you should ask before spending money on your site is what are you willing to invest, and before choosing site.com as your CMS provider you should do your due diligence. Site.com is not a cheap solution, but it is full of rich features backed by the Salesforce team.
My Final Impression
Site.com has positioned itself at a price point as a major player for larger enterprise businesses. Small businesses may find it difficult to to justify a $1,500 per month price tag for their website, and I imagine that small businesses aren't who Salesforce is targeting. I have no doubts the site.com CMS is powerful, intuitive, and can get the job done. If WordPress is the true target of Salesforce I'm not sure if this will do the trick. WordPress is adopted readily by small and big businesses not always because of price. It's flexible, and with the right development partners, self-hosted WordPress sites can be molded to meet your needs readily. Businesses and site owners are also always in control of a self-hosted WP site, and with site.com you must meet its parameters and requirements for hosting. With all that said, Salesforce is new to the CMS game and there's likely more to come as more businesses register and provide feedback. Keep an eye out on this new player in the market.
Follow up: Who do you think Salesforce is targeting, and do you think it will succeed?
Source
site.com (image)