If I had a crystal ball at my disposal as I entered every web project, I would be the sole authority of websites. Unfortunately, I don't so I used judgment calls and leaps of faith to make decisions for the web. I didn't always quite understand how to use web analytics in my favor. Fortunately, I've learned along the way some tips to do better. You're likely in a similar position at times. You want to redesign your site, build a new site, or add a piece of functionality for your customers and don't quite know what will happen. The good news is there is something you can do to know what your customers will do. It starts with a plan, gets packed with metrics, and ends with a great product.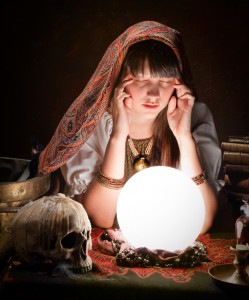 Drafting a Plan
While planning your vacation for a beautiful cruise you're likely going through a series of steps. You first determine you want to be in the Caribbean. You find the agencies that can make this a reality. With their help, you determine the steps you have to take to get there. The steps can vary from agency to agency, but there are specific steps nonetheless.
When you have an eBook, web form, shopping cart, or some other customer interaction with your online business you need to walk in your customer's shoes. What are some of the questions your customers ask to get something done? What do you tell them? How do you make it so they can do those same things (easily) on your website? In web analytics this is often referred to as a funnel, and that end result is referred to as a goal.
When starting a new web project, set 3 to 5 goals you want your customers to accomplish and you want to track. Determine the steps to most efficiently get them there. What value can you apply to your goals? For example, what is the value when someone downloads your eBook? When you have your goals and the plan to get them there, you now have a website to build something around. Preparation and due diligence is the number one factor for success.
Web Analytics and What To Do With Them
The end of a web project is only the beginning. Your first thought might be, "Brandon, you're crazy!" I'd agree with you, but I see it all the time. When you launch your website do you let the content sit for months before looking at it again? Are you blogging or posting news releases regularly? Do you comments? Do you have specials and strategic initiatives you launch frequently? If you answer yes to any of them, then you're most definitely not done.
The web is social, and unless you have a business in which you don't engage people for months to years at a time then I'd say you need to be prepared for that. Use metrics from products like Google Analytics to tell you what your customers are doing. Using those 3 to 5 goals as your baseline measurement, how are they performing? Are you losing the bulk of your customers' interest at a certain point anywhere? Why? Is anything performing much better than the rest? What is the difference? Are you getting feedback to help? Do you need to apply polls and surveys to get feedback? These are things you can do to put more data at your disposal and turn it into information. Metrics are only as good as the questions you ask. By forming your questions, you can form the data to answer them.
Wash, Rinse, and Repeat
This formula is great any time before and after the launch of your web products. You know how to ask yourself the questions to get from point A to point B, and you will have a better understand how to collect, measure, and act on the metrics provided in your web analytics software. I can't stress enough that you're never done. Are you basking in the glory of your successes and correcting your failures? What else can you provide as a value add to your customers and more importantly how can you define the steps needed to accurately track them?
Can you identify 3 to 5 goals for your website? Leave a comment below.