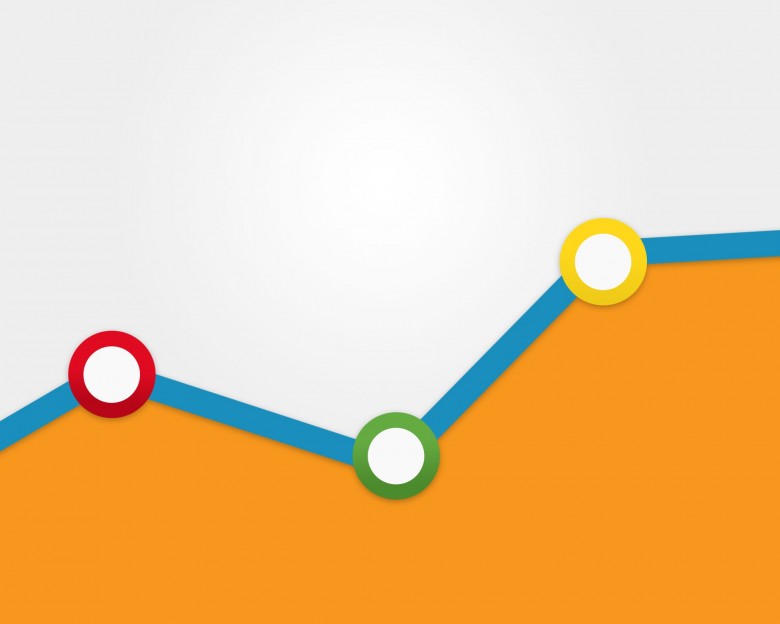 Google Analytics can make you smarter. It has all the capabilities to make your website and marketing smash business goals and keep delivering what your customers want. It can also make you better looking. Well, maybe not you, but it can help your website be more attractive to the people you're trying to reach.
Google Analytics is only a tool in your arsenal to do better marketing. Here are ways it can make you smarter.
1. Know more about your customer.
Do you know all you can about your customer? Probably not. Google Analytics can give you valuable insight about them. It can tell you how many come back to visit your site two, three, or seven times. It can tell you they like to use their mobile devices. It can tell you if they prefer Apple, Android, or Windows. You can even learn what city the majority of your audience comes from. Get to know things about your customer and make decisions that tailor the content and user experience to them.
For example, if you're in the hospitality industry and notice the majority of your traffic comes from the west coast, you can create calls to action and content that targets that market directly. Make them feel special, and you may be able to create more business.
2. Know what blog content is in demand.
Learn what blog content really brings in the traffic. Is there a topic that always seems to be the winner? Cover-Tek recently discovered a big winner in their blog: Trivalent vs Quadrivalent: Your Guide to the Flu Vaccine. This blog post is consistently the top landing page and most-viewed content on the site. It was timely, relevant, and really addressed questions their audience had. It also opened the door to other marketing tactics. More offline marketing efforts pointed out the importance of flu vaccines and led to more inquiries about flu shots during the busy flu season.
This helps set a road map to better, consistent content. Do your customers prefer stories or helpful tips? Are they interested how your business is in the news? There's only one right answer, and your customers will tell you based on the content they read.
3. Know where your audience finds you.
Google Analytics can tell you how your audience is finding your website. Is it through social media, search engines, other websites, or typing in your website in their browser? This helps you play to your strengths and fix your weaknesses. What if your site gets a lot of traffic from social media, but it's virtually invisible to search engines? Is your network of partner sites referring traffic to you?
What if you knew that the majority of visitors that complete a lead generation form on your site actually come from search engines? Knowing this allows you to make decisions on where to spend your ad dollars: Google vs. Facebook. You may want to spend your ad dollars on Google to target some related keywords to bring additional search traffic users to your form. That audience is looking for what you have so get in front of them!
4. Know how customers use your site.
It's not enough to know more about your customer's demographics. You need to know how customers use your site. For example, if you have a contact form you can figure out the last few pages they viewed before contacting you.  How powerful is that? What if the majority of people filling out your contact form are coming from a specific service or product on your site? Now you know what gets people to act. Now you can figure out what makes that page special and get other pages to follow suit.
What would you do if you knew what customers were searching for in your search box? Would that help you determine what navigation is needed? It's like the site is reading their mind.
Google Analytics lets you create and use segments to learn more about how certain users behave in your website. What if mobile users are never filling out your web form? Is the form too long? Is it too complicated for someone on a phone to use? You can get to the tiniest and most important details that make or break a great website through segments.
You may find the majority of customers that buy product in your online store are return visitors. Research suggests the more often someone is exposed to your site and brand, the more likely they are to buy from you. Get those return visitors back to your site through email marketing and other automated campaigns to increase the likelihood of a customer returning and buying your product!