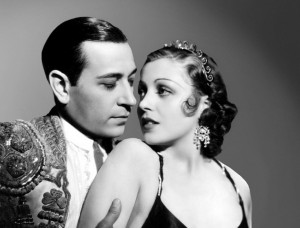 A delicate dance is often described as two parties "dancing around each other", each one trying to execute their duties and desires without off-balancing each other. The agency and client relationship in a website project couldn't be more of the same unless we actually danced around one another.
The Agency Dance
The agency has an important role in a website project: to ensure the project's outcomes align with the client's goals. We need to gather as much information as possible that's pertinent to the website. We need to know your business and how your business makes money (M-word!) or what your business needs to survive. We want to be in the driver's seat as much as possible – not because we don't like asking for directions, but we've designed and built processes around producing websites and digital content. That's how we stick to the budget. It's why we exist. If this stuff were easy, everyone would be doing it.
The Client Dance
The client has an important role in a website project: be the subject matter expert and ensure the website meets your goals. You are looking for designers, copywriters, and developers to take your vision and turn it into a reality. You need a website that will help your business survive and thrive in a competitive digital marketing. You resist the urge of becoming Nick Burns the computer guy and screaming "Move!" when it feels like you share the same information to us multiple times. Why should you repeat yourself or put together bullet points when you're paying the agency? And God help us if they go over budget!
Get on the Dance Floor
The most important part of any website project isn't the design, content, development, SEO, analytics plan, user experience, or social media integration (whew!). The most critical component to any web project is communication. Agencies and clients must clearly set expectations at the beginning of the project. What are the must-haves and the nice-to-haves? Who is responsible for what? Where do you need to work together? Who is leading the project, and who is making the decisions?
When two dancers are working together the dance is something beautiful to behold. Conversely, when two dancers are trying to take the lead and work against each other it's a wonder why more toes aren't flattened and knees aren't bruised. Create a plan on when and how to communicate and stick to the plan. Only adjust the plan when absolutely necessary, and trust that each other is trying to create something they're proud of.