I like looking inside Screen Options in the WordPress Dashboard because I always find a nice surprise. The Menus feature in WordPress has greatly improved in recent releases, and WordPress authors have more control than ever at setting up navigation for their websites. A question I'm regularly asked is how to open pages in a new window or tab. So I'll let you in on a little secret found in Screen Options.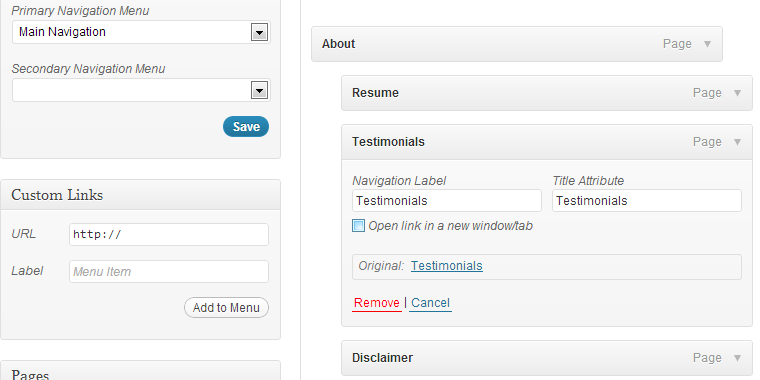 Take Control of Your WordPress Menu
From the WordPress Dashboard, navigate to Appearance > Menus.
At the top of the page, click on Screen Options.
Under Show advanced menu properties, click Link Target. Link Target is for assigning where the link opens (i.e., in a new window/tab).
Open the menu link you want to open in a new window, and check the box labeled Open link in a new window/tab.
Save your menu.
Other options you may have found under Screen Options are CSS Classes, Link Relationships (XFN), and Description. The more common options, CSS Classes and Description, give you more control in how your menu is presented. Displaying description are dependent on your theme's capabilities to show them. We will go over how to make use of your menu CSS Classes another time.
That's it! Open your website and click on the menu link you wanted to open in a new window or tab. Your browser will open the page in a new tab, and your work is complete.
Is there other WordPress features you want to learn? Leave a comment below!